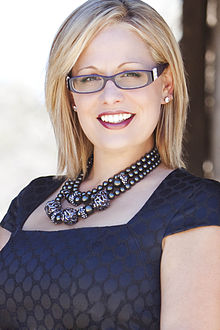 UPDATE
Arizona's Kirsten Sinema, the first American House of Representatives member to have ever described her religion as "None", has won the election for the crucial race for Arizona's Senator.
Arizona is often described as a red state, supporting President Donald Trump in 2016. Sinema, a Democrat, had been battling Republican Martha McSally for the seat formerly held by Republican Senator Jeff Flake.
Sinema took a 9,000 plus vote lead over McSally out of nearly 1 million votes a week after the election was held.
Sinema was raised as a mormon, but is no longer affiliated with any church. She does not describe herself as an atheist. She has nevertheless been cheered on by secular and atheist groups. The Center for Inquiry presented the former Arizona attorney and professor with an Award for the Advancement of Science and Reason in Public Policy for her support of science and maintaining the separation of church and state.
She is the first United States Senator to call her religion, "none".
_________
Please take this opportunity to support the Giordano Bruno "Martyr of Science" Statue Kickstarter