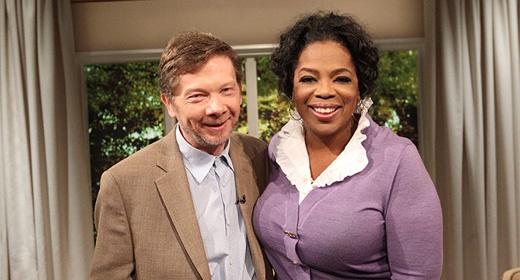 In a new piece, conservative writer Selwyn Duke of the New American claims that Oprah Winfrey is engaged in the "madness" of pantheism. The New American is a print magazine owned by a far-right organization, the John Birch Society.
Duke calls Winfrey's pantheism, "fuzzy thinking," replacing morality with "biological determinism."
This isn't the first time this publication has gone after the views of television's Oprah Winfrey. In March, a different New American writer, Steve Byas, attacked Winfrey's pantheism. He cited her support for Eckhart Tolle and the idea that Ms. Winfrey's influence has taken the United States from "normal" to "deviant" behavior.
On Oprah's apparent pantheism, he stated, "This sounds more like a line from the Star Wars movies than something found in a Christian church."
God forbid.