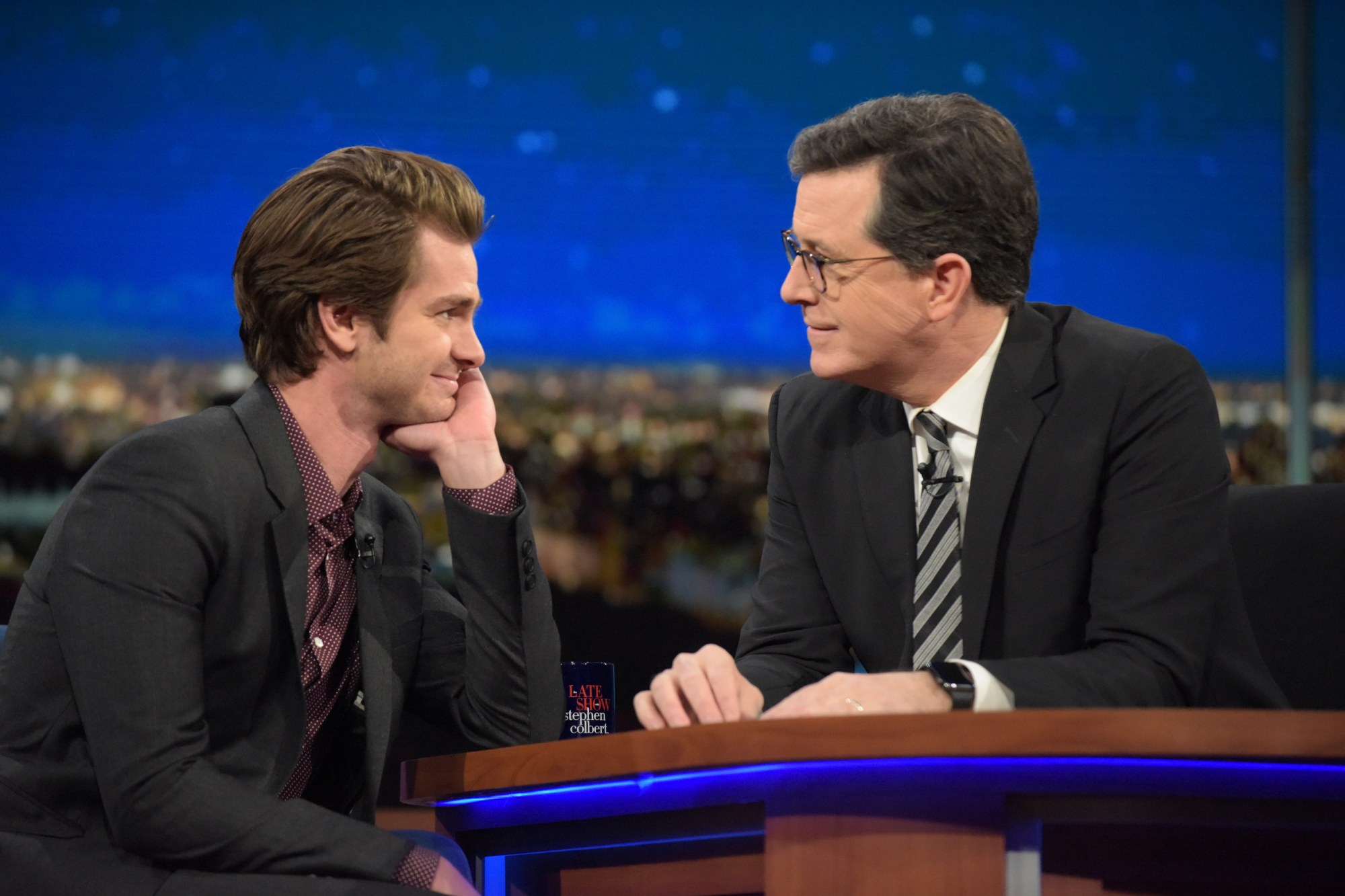 On The Late Show With Stephen Colbert, American-British actor Andrew Garfield explained to Stephen Colbert that he is, "kind of an agnostic pantheist." Colbert did not know what that meant and asked, "pantheists, like Zeus?..like pagans?"
Garfield clarified that he meant it as, "finding God in all things…in the tree that was cut down to make this table. You know, suddenly everything becomes a miracle. I just love that. I think that's such a wonderful way to see the world; a beautiful way to see the world."
That got a round of applause from Colbert's audience.
Garfield speculated that Jesuits, who he learned from to play a role in the movie Silence, "themselves are incredibly pantheist." He also clarified his agnosticism:
"Certainty is the most terrifying thing to me…It is so healthy to doubt." He continued, "Certainty starts war. Certainty starts war on behalf of ideology: 'I know and you don't'. That's the scariest thing to me, what a human being is capable of doing."
That also got an applause from the audience.
Garfield is well known for his roles in Spiderman and The Social Network. Today, Garfield was nominated for an Academy Award for Best Actor for his role in Mel Gibson's Hacksaw Ridge.